Groovd™️ Shape Sorting Toy
Regular price
Regular price:
$49.97 USD
Sale price
Sale price:
$29.97 USD
Unit price
per
You save:
$20.00

(40%)
Sold out
Visa
MasterCard
American Express
Improved Motor Skills Guaranteed!

We guarantee an improvement in shape reconginition and motor skills - or your money back no questions asked.
Get it between -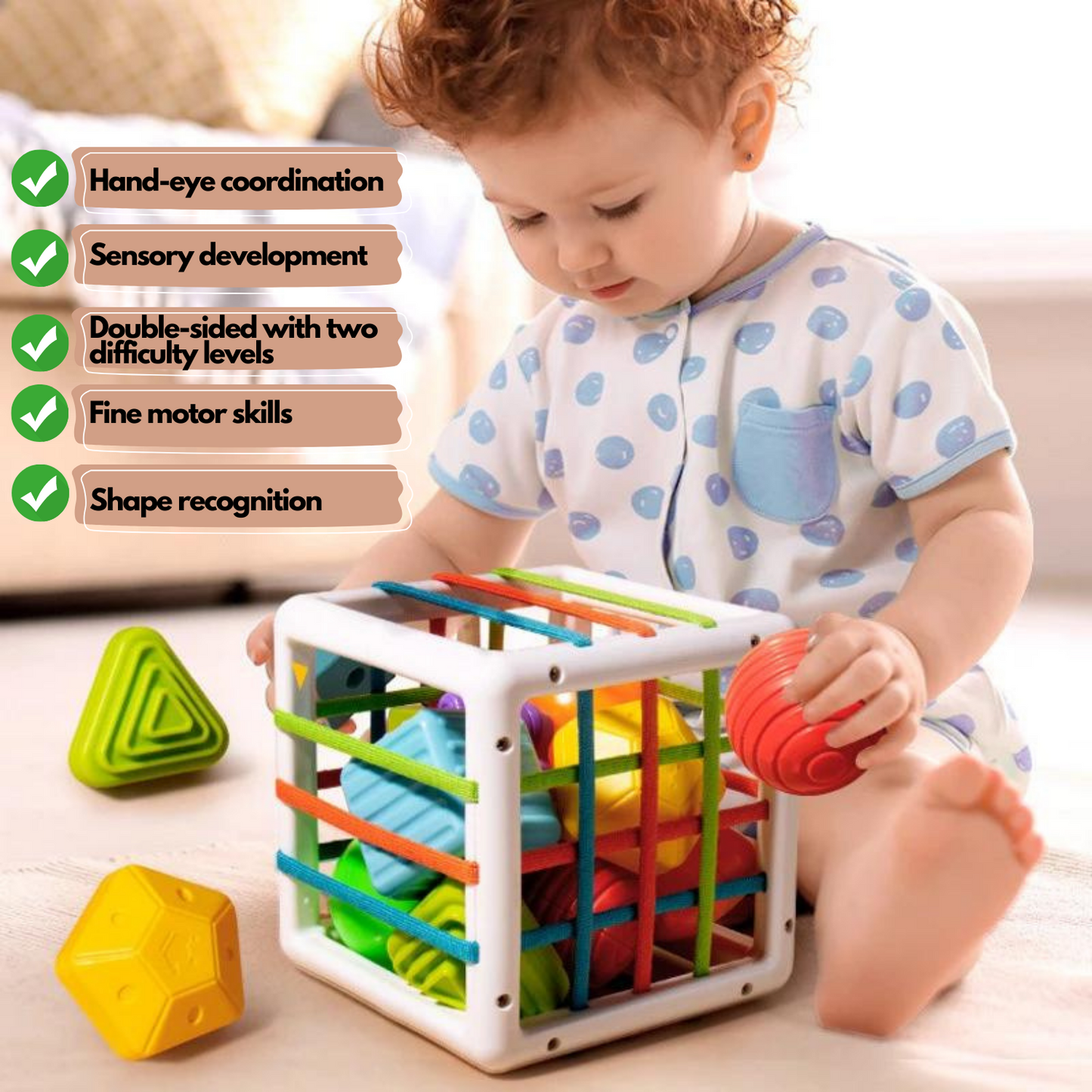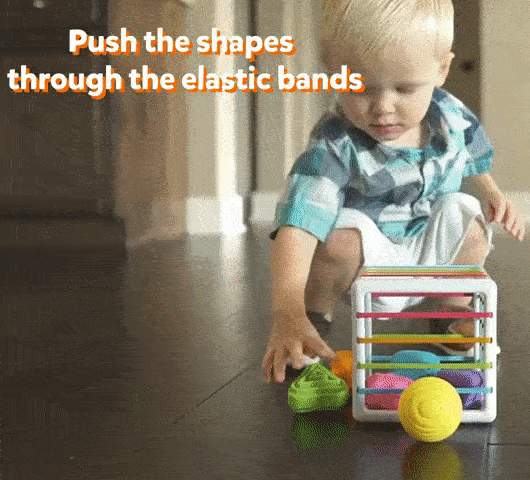 Shape Learning Fast Track
With Groovd™️ Shape Sorting Toy, Your child can have an unique shape-exploration experience - with proven results.
With this Montessori based learning toy, your child learns hand-eye coordination, shape regognition, motor skills and much more. 
Push, pull, twist with 6 different shapes and sizes - and 2 difficulty levels to challenge the little one.
The benefits of active Montessori toys are backed by professionals.
Elastic Bands with Difficulty Levels
By using the elastic bands instead of fixed shapes - this montessori toy helps to develop a stronger grip and better coordination skills.
One side of the toy has only vertical bands and the other side has bands going both ways.
It will be a fasciniting sight for a parent, when Your little one will independently decide the difficulty level they wish to use at any given time.
Shop Now
Crucial Life Skills
This Montessori block helps to develop hand eye coordination, shape recognition, fine motor skills, and sensory development. With the Groovd™️ Shape Sorting Toy - these skills develop are guaranteed to develop by leaps and bounds. 
2 difficult levels - On another side we have 1 band that is a little easier to use, while on the other side there double band for more challenging use. 
Shop Now
✨ 60-Day Satisfaction Guarantee
With our 60-day guarantee, your satisfaction is literally guaranteed. If you are not a 100% satisfied with our product - we offer a full refund less shipping.
We take all the risk out of trying our products by offering a complete satisfaction guarantee. We always do our best to take care of you.